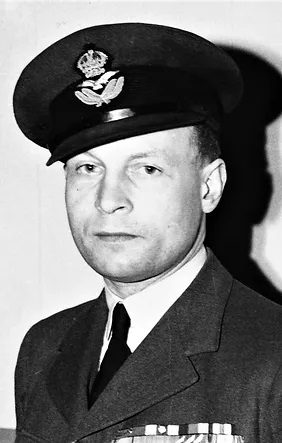 Our First, Small-Scale, Outdoors Event of 2021
Easter Sunday, 4th April saw just six members (ref. 'Rule of Six' governmental guidelines) of The SWW2LN participate in a three-stage outdoors commemorative activity in Brookwood, Surrey.
First stop, in the Glades of Remembrance (Pine Glade) of the civilian cemetery, was at the ashes graves of Wing Commander Forest 'Tommy' Yeo=Thomas, GC, MC* of RF Section SOE (and his wife, Barbara) and Lt-Colonel Louis Burdet of RF Section and the BCRA, the Free French Intelligence service. We had pledged to tidy up the two memorial stones, only to find that someone (the Friends of the cemetery?) had already worked on that of Yeo-Thomas and had made two wooden-framed Perspex covers to help protect the stones from the elements. An excellent job, though both covers already needed a good clean and Burdet's stone, as yet uncleaned, was almost illegible. We pledged to return and resolve the matter [see Postscript below].
(left) Tommy Yeo-Thomas and (right) Louis Burdet and (below) their respective graves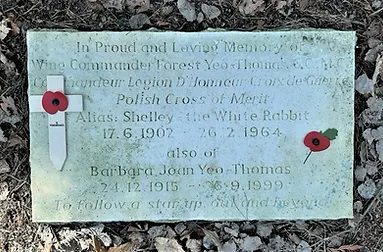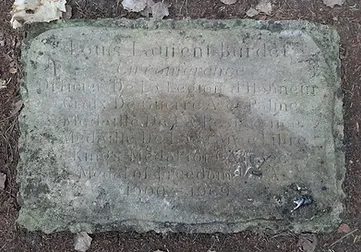 On to the Brookwood Military Cemetery for part two of the proceedings – a short ceremony and wreath placing in memory of SOE volunteer Fortunato Picchi.
On Easter Sunday, 6th April 1941, 80 years ago, Fortunato Picchi became what is believed to be the first member of SOE to be executed. 44 years old, a former head waiter in London with strong anti-fascist views, Picchi had been trained by SOE and was seconded to act as interpreter to OPERATION COLOSSUS of 11 Special Air Service Bn (formerly 2 Commando, later Parachute Regiment), the first British airborne operation of WW2, against an aqueduct in southern Italy. Picchi is therefore believed to have been the first SOE agent to parachute (10th/11th Feb 1941) into enemy territory. Picchi (along with all 38 men of COLOSSUS) was captured. He was reportedly tortured and tried as a traitor on 5th April 1941. Found guilty, he was taken to Forte Bravetta on the outskirts of Rome early the next morning, bound to a chair and, as a condemned traitor, shot in the back at dawn on 6th April – Easter Sunday of 1941.
Having no known grave, Picchi is listed on the Addenda panel of Brookwood's Memorial to the Missing, where we commemorated him.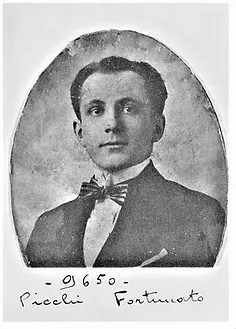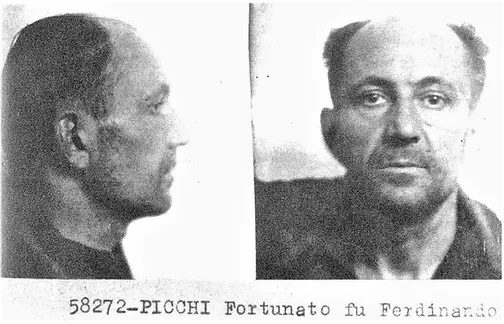 (left) Picchi aged 25 when working as a waiter; (right) after capture in 1941
Memorial to the Missing 1939-45, Brookwood Military Cemetery – with Picchi's name on the Addenda panel.
[acknowledgements and further reading: 'Target Italy' by Dr Rod Bailey]
We also remembered two more SOE personnel on the memorial: Lieutenant David Maitland-Makgill-Crichton (panel 9, column 1) and Captain John Gabriel (panel 12, column 3. Both were lost at sea while on active service when their ship, the SS Jonathan Holt, was torpedoed in the north Atlantic on 24th February 1941. This loss represents (we suggest) the first SOE fatalities of the war.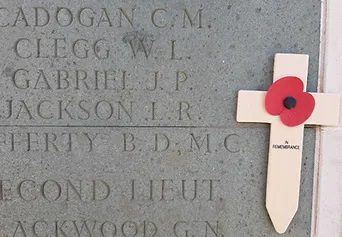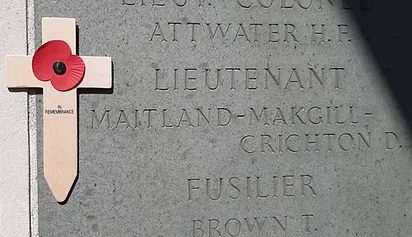 NB Poppy crosses are only attached briefly, with no adhesive or oil-based products, so as not to mark the stone of the memorial.
But……. there were four, not just two, SOE personnel on the ship. Franz Preiss (an 18-year-old Sudeten Czechoslovak) and Theodor Schubauer (an Austrian) were both agents of the Austrian sub-section of X (German) Section of SOE and were on their circuitous way to be inserted into Austria. They too died when the SS Jonathan Holt was sunk, but although they are recorded online by the Commonwealth War Graves Commission as lost on the ship, they are listed as civilians, with no mention of SOE. Clearly, they belong on the Memorial to the Missing 1939-45 and The SWW2LN will alert the CWGC to the fact.
The final element to the day saw The SWW2LN invited to contribute to the monthly commemoration organised by the Brookwood Last Post Association – an organisation with which we enjoy an excellent and mutually-advantageous relationship, sharing several events. Fortunato Picchi was again the subject of individual remembrance, the British and Italian flags were displayed, and a wreath was laid.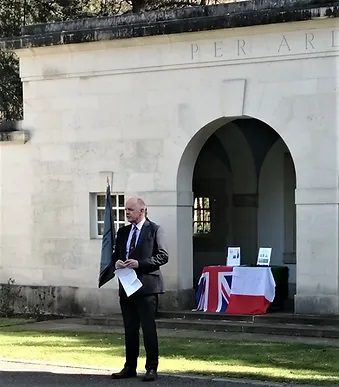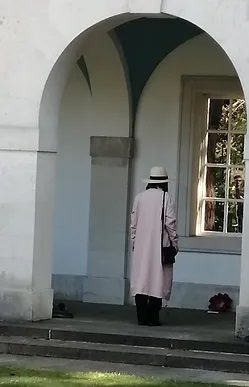 Postscript: having pledged to improve Burdet's memorial stone, a Network volunteer researched which cleaning methods and material to use and returned two days later to achieve the following, before and after, result:
…..and cleaned both Perspex covers, they seemingly act as a toilet area for birds in the branches above!