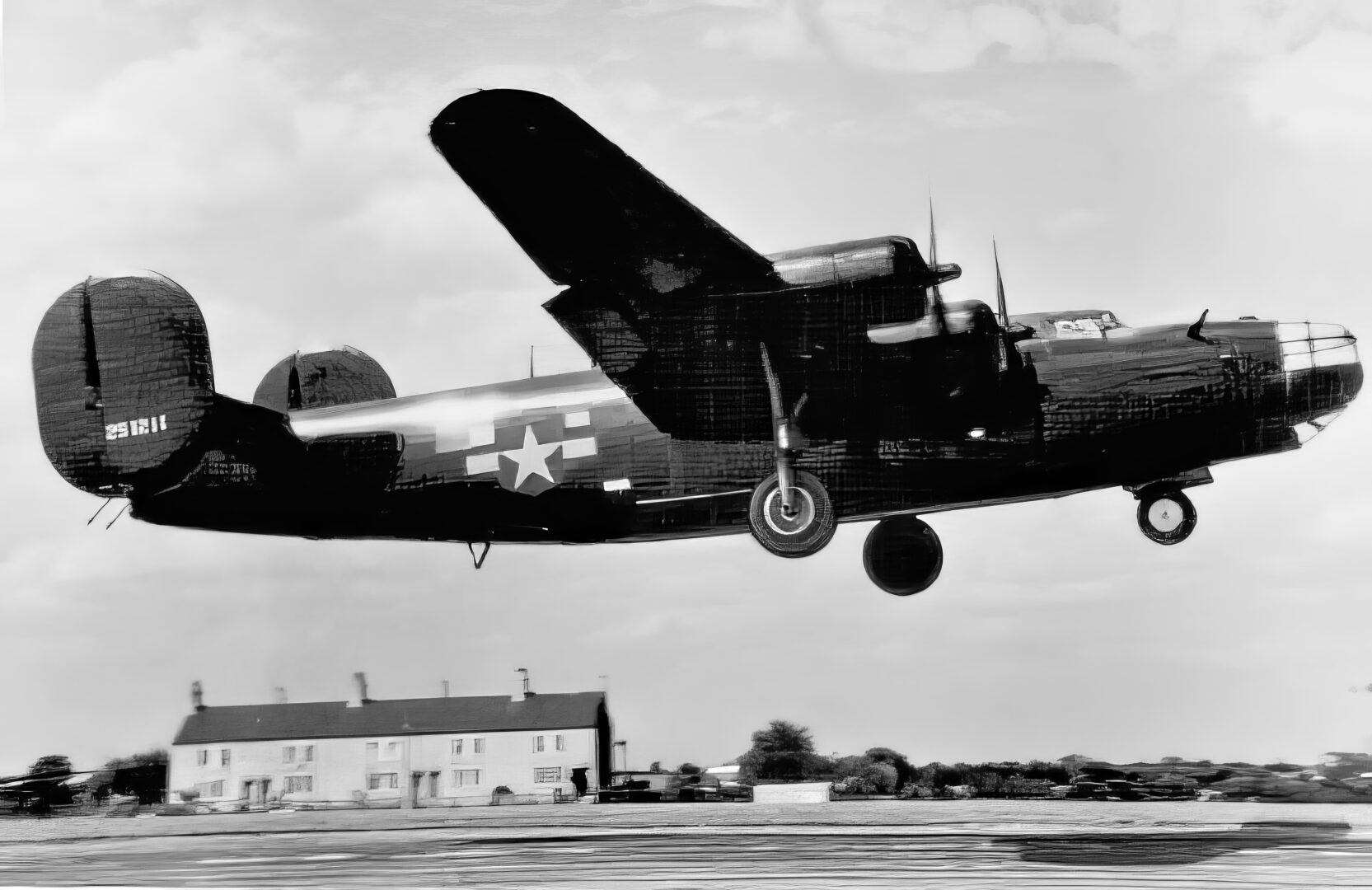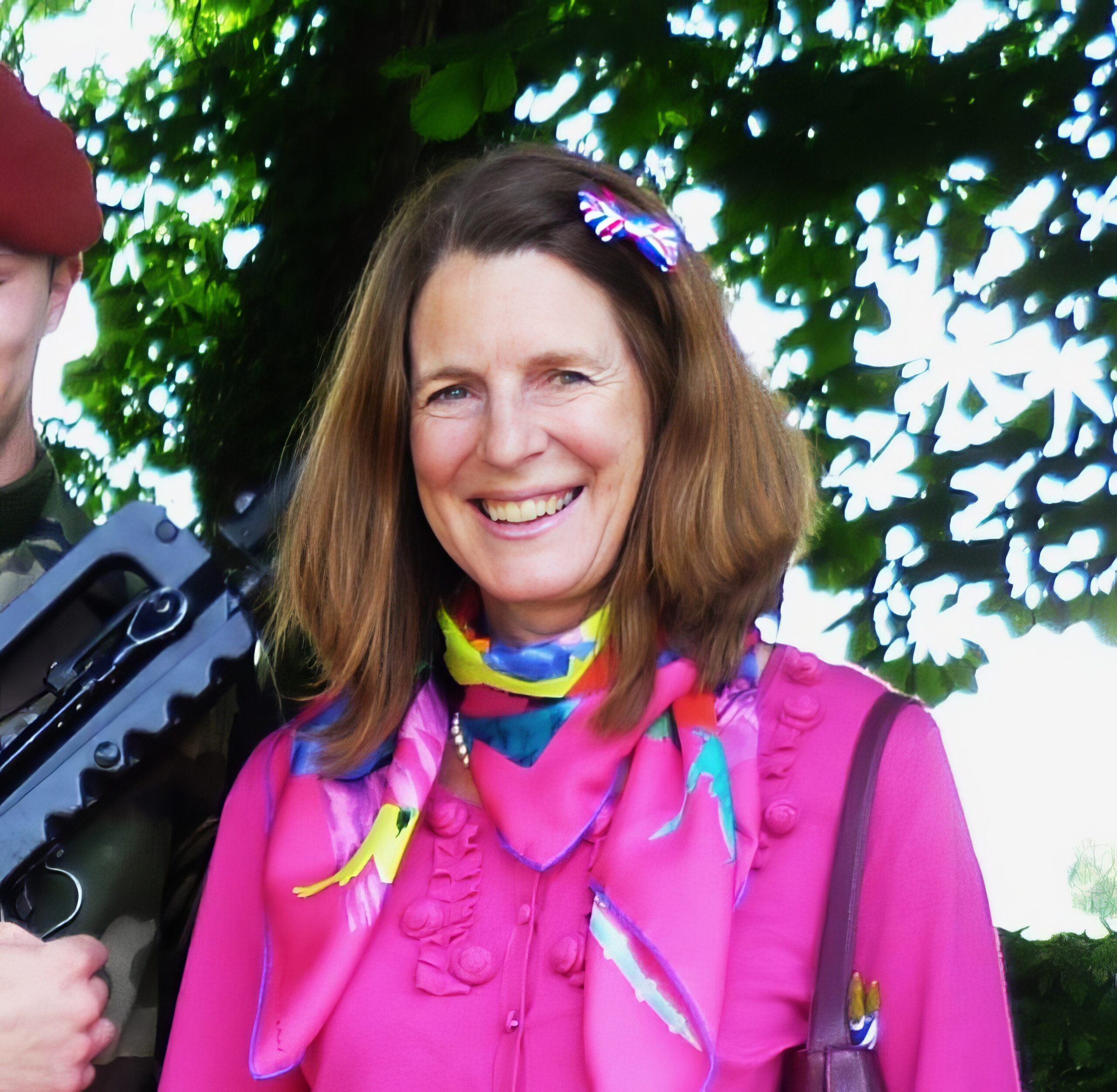 Louisa Russell – Chair
​Louisa joined the Charity in June 2015 as a volunteer researcher and event manager, while also acting as its unofficial photographer, and has attended and been involved with most of its activities ever since. 
Louisa was elected Chair of the Trustees in March 2017. Her interest in WW2 military history began as a member of the Dunsfold Society which was formed in 1998.  This has involved many visits to the battlefields of France and Belgium and the unveiling of the Memorial to SAS Operation Bulbasket in France in 2010.  She has attended the annual Valençay F Section Memorial in May on several occasions and her interest has more recently been enhanced via her association with The Secret WW2 Learning Network.
Louisa was born in Hitchin, Herts and has lived in Wandsworth, south-west London, for over thirty five years. She attended Rosemead School, Bedford College of Physical Education and North London Polytechnic.
Career: Teaching/Lecturing in Physical Education, Leisure, Tourism, and Business Studies and the
Management of Recreation/Leisure Centres in several local authorities.
Other voluntary work: Member of Wandsworth Common Management Advisory Committee; Wandsworth Society; Visiting Wards at Springfield Hospital; Team Leader at Olympic and Paralympic Games, London 2012 and Commonwealth Games, Glasgow 2014; member of VIP/Protocol team for World Athletic Championships, London, 2017; Team Leader, Protocol at the Glasgow 2018 European Championships; member of Commonwealth Collective, Birmingham 2022; and member of Team London's Ambassador Team.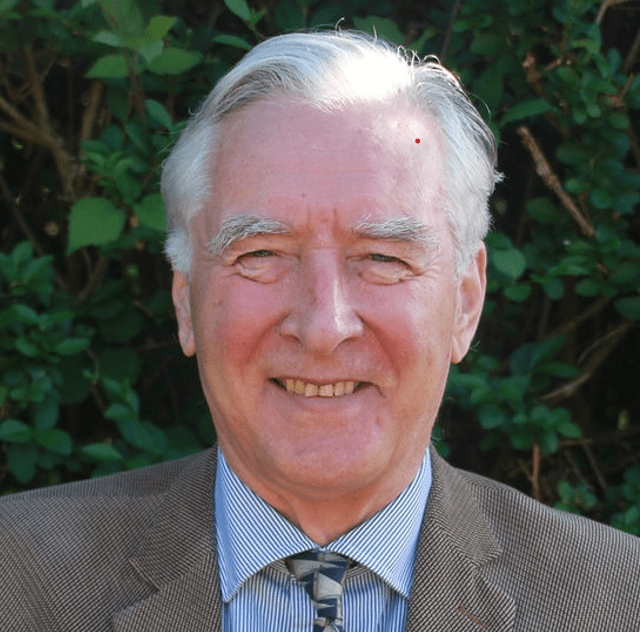 Martyn Bell – Co-founder & Founding Trustee
Martyn Bell's interest in French resistance history has spanned his entire adult life. He's a fluent French speaker and until recently was the Chairman of Chichester's French twinning association 'The Friends of Chartres. He's also been Chairman of Chichester District Council and remains a Friend of the Tangmere Military Aviation Museum.
Martyn's interest in wartime resistance in France was sparked while at the University of Lyon during the 1960s, when he'd lived close to the place of Jean Moulin's arrest and subsequently learned about his life and death.
After graduating from the University of Manchester Martyn had a career in international marketing, and when he retired he eventually settled in Chichester and became a local councillor, also serving as Mayor of the city.
Having joined 'The Friends of Chartres' and hearing about the city's history, Martyn learned that Jean Moulin had been a Prefect in Chartres in 1940. He also discovered that when Moulin had later become a key French resistance leader he'd needed to travel to and from Britain for meetings with the French government-in-exile in London.
These visits were often by means of top secret cross-Channel flights operated by the RAF on behalf of Britain's wartime secret services, and many of these used its airfield at Tangmere near Chichester.
With these Chichester-Chartres-Moulin dots now well and truly joined up, Martyn was keen to create greater awareness of these lesser-known links between the two cities, and he has frequently given local talks about Britain's wartime links with the people and groups in wartime France whose courage to resist had been supported by the Allies.
Martyn Bell lives with his wife and son in Chichester, where he has served as Mayor and is still a local councillor. He's also a Trustee of the homeless charity Stonepillow, and Chairman of the Board of Directors of Chichester's Oxmarket Centre of Arts.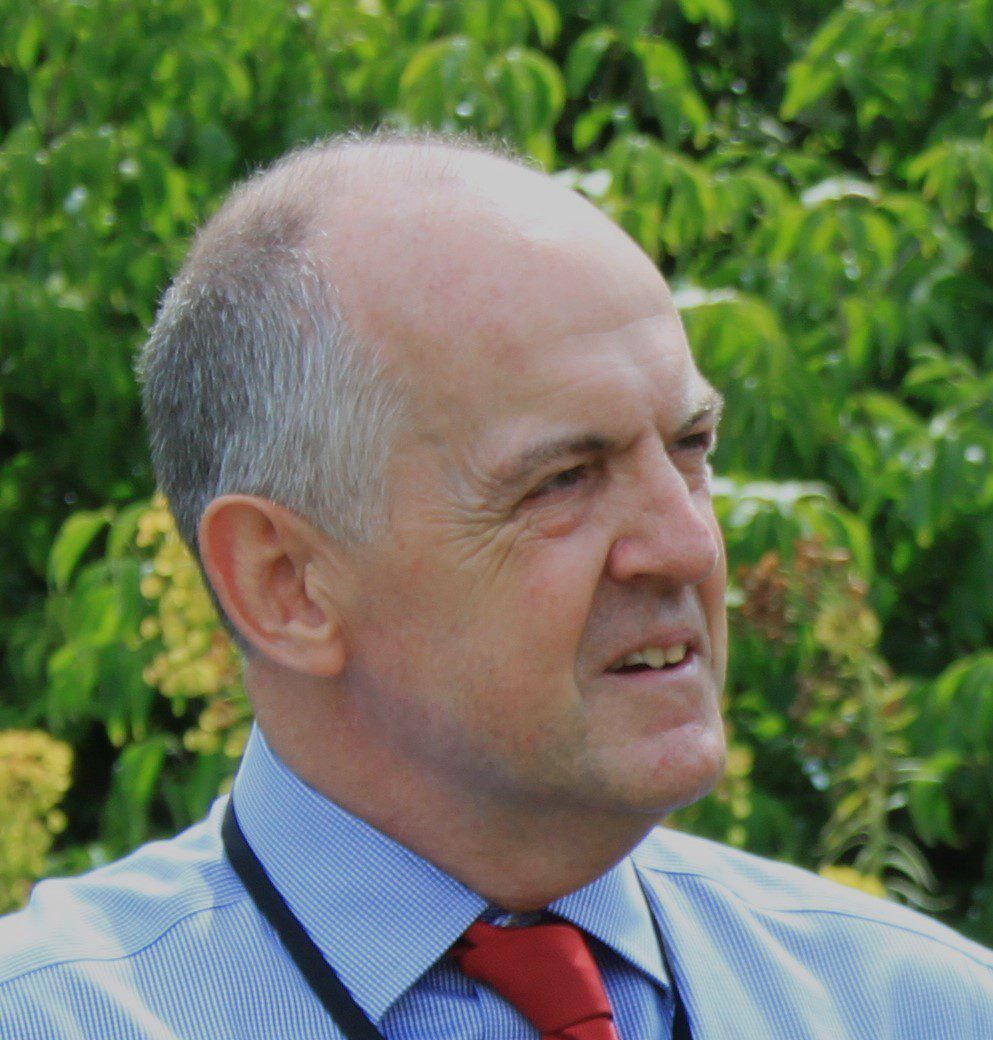 Paul McCue – Executive Trustee
Paul has been a military historian and author for over 30 years. He has authored five books to date (including Brighton's Secret Agents, published especially to coincide with the Charity's November 2016 commemorative blue plaque initiative in memory of four Brighton-born SOE agents) and regularly gives talks and presentations in England and abroad. He currently specialises in the Special Operations Executive (SOE) and the wartime SAS and is working on a three-volume roll of honour for the F (French) Section of SOE. He is also working on the biography of a F Section woman agent and researching SOE/SAS/MI9 activities in Mandate Palestine.
Paul was born in Wombwell, near Barnsley, Yorkshire and educated at: Wath Grammar School, Yorkshire; The County Grammar School, Godalming, Surrey; and the University of Birmingham, where he graduated in International Studies. After 30 years in public service he moved to the private sector and retired as Managing Director of a London-based leisure and culture company in 2018.
He now devotes his time to Secret WW2 and research, presentations and writing from his home in Hampshire. Paul's responsibilities for Secret WW2 include production of the newsletter, the annual programme of activities and leading battlefield tours for military units. See also: www.paulmccuebooks.com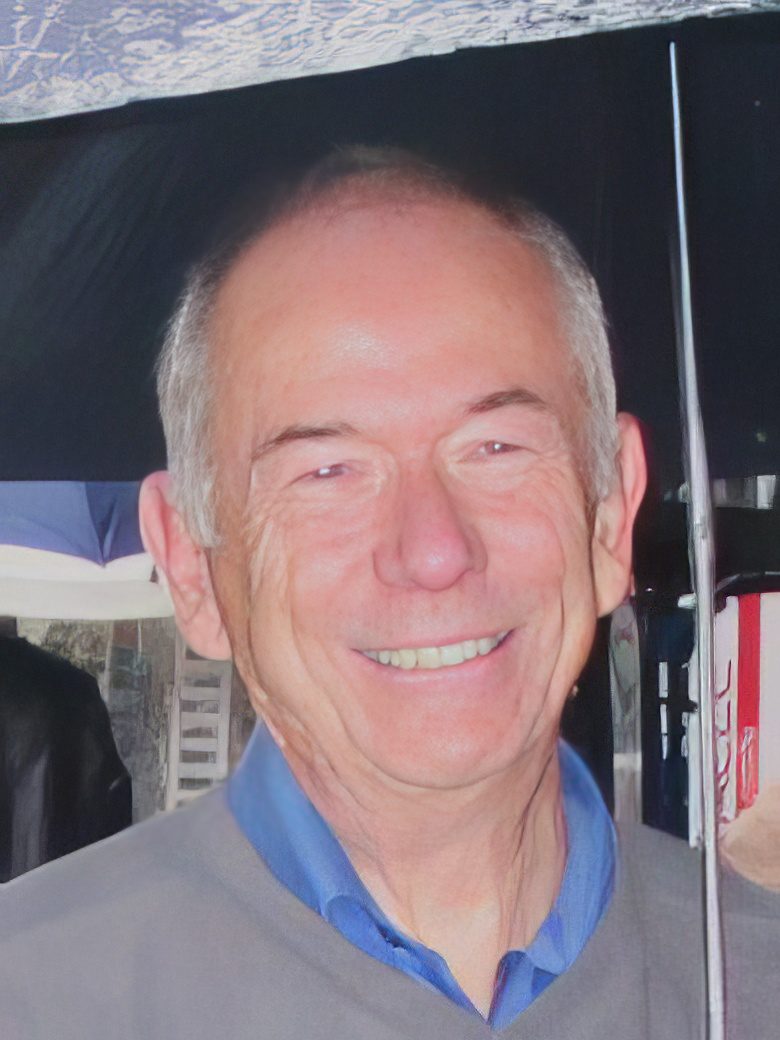 Brian Spencer – Trustee
Brian was welcomed to the Charity's Board of Trustees in March 2017 as its Treasurer. He was born in Croydon in January 1947 but emigrated by troop ship to South Africa with his mother when aged a mere three months, his father having flown ahead prior to his birth. They lived in Johannesburg until July 1953 and then moved to what was then Southern Rhodesia, now Zimbabwe, which was a three day road journey in those days.
Brian was educated in Southern Rhodesia at a public school based on Gordonstoun. He left school in 1964 and started working for Barclays Bank DCO. He did his National Service in the Royal Rhodesian Air Force – during which period, Ian Smith made his Unilateral Declaration of Independence. On completing his National Service Brian continued working for Barclays and then in commercial finance, while also serving in R.R.A.F. 107 Squadron (V.R.) in the Lowveld.
In late 1969 Brian came to the U.K. where he would meet his future wife in 1970. He worked for Reuters in finance until 1971 and then tried a career change working for Marks and Spencer before branching out on his own in 1977 to run a newsagent in Twickenham, and then the village store in Alfriston. In 1987 he joined the London Borough of Wandsworth, initially for two years, to advise small business start-ups and also existing businesses, and later moved into the Leisure and Amenities Department of the council as its Finance Manager. Brian took on additional roles culminating in him becoming Assistant Director (Support Services) until he retired in 2008.
Brian has long had an interest in political and military history, and has enjoyed hearing about the research into SOE undertaken by his former colleague and good friend Paul McCue. This meant he was delighted when asked to bring his long experience to the Charity as a Trustee and its first Treasurer. In 2023 Brian handed over the Treasurer's reins to Ashley Barnett, but remains on the Board as a Trustee.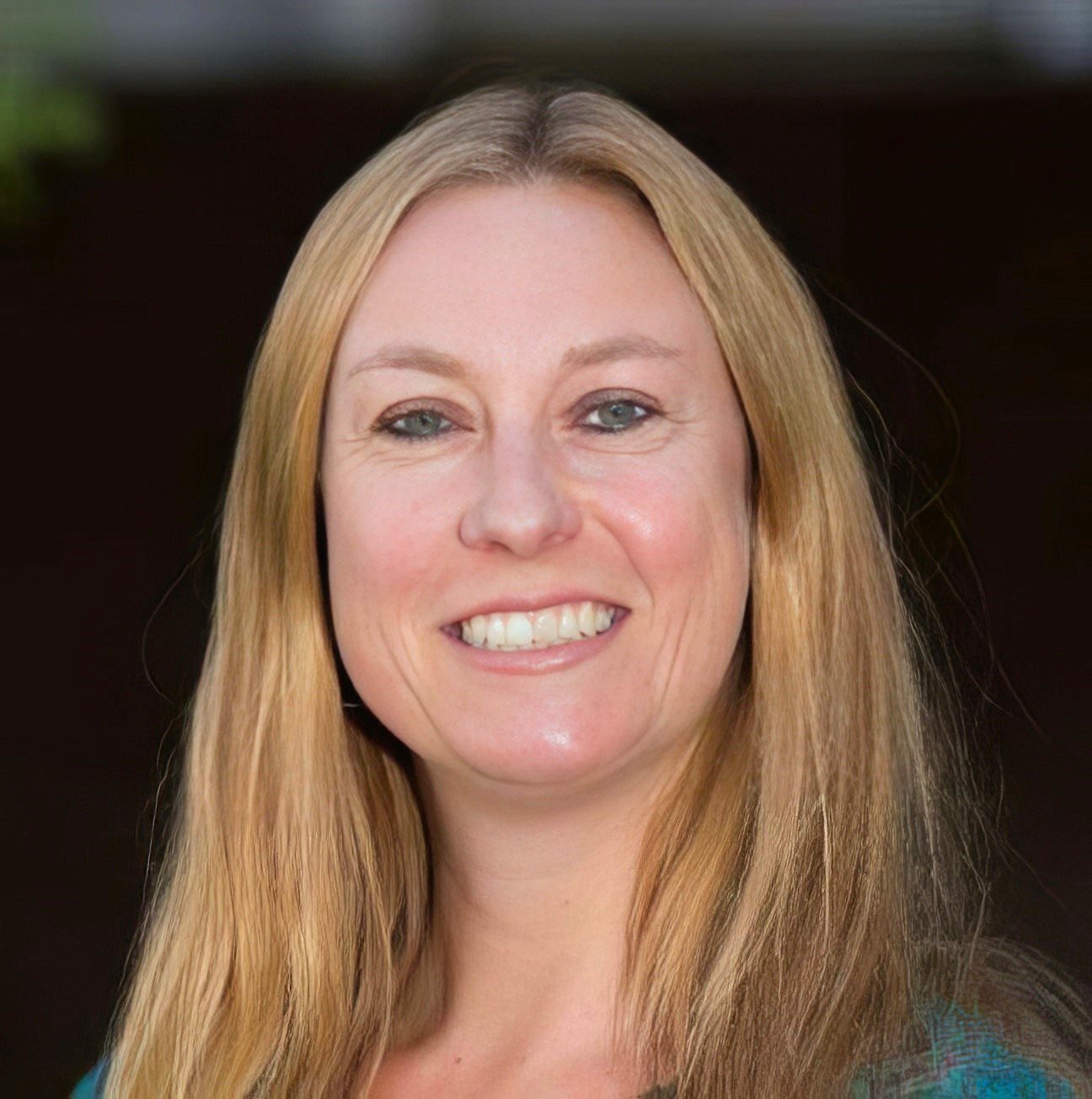 Professor Juliette Pattinson – Trustee
Juliette is Director of the Division of Arts and Humanities at the University of Kent (2022-), and was previously Head of the School of History (2015-2020) and brings a wealth of professional expertise to the Network. She completed her undergraduate and postgraduate degrees at the University of Lancaster, graduating in December 2004 and then taught at the University of Wales, Bangor (2003-4), the University of Strathclyde (2004-13) and has also tutored with the Open University (2004-12), before joining Kent in 2013.
Juliette describes herself as a socio-cultural historian with particular interests in the Second World War. Her research interests and publications to date having been on cultural memory, oral history methodology, gender, and warfare in Western and Eastern Europe. Her research on the Special Operations Executive resulted in Behind Enemy Lines (2007) as well as a popular history book, Secret War (2001) and articles in both academic and public history magazines and newspapers. She has also co-authored a book, Men in Reserve (2016) on men in reserved occupations in the Second World War and has co-edited four collections, on partisan and anti-partisan warfare across Eastern Europe; the cultural memory of the Second World War; Britishness in the Second World War; and British civilian and military men in the second World War. She is currently working on a collection on British humour and the Second World War. She has co-edited two journal special issues, on male POWs and on partisan warfare. She regularly speaks at local history societies on the SOE and has appeared on British, Indian, American and Australian radio and film taking about SOE and the Second World War more generally, most recently appearing on 'Tony Robinson's History of Britain' (25 January 2020, Channel 5).
Her latest work, fresh off the press, is Women of war: gender, modernity and the First Aid Nursing Yeomanry and is now returning to an oral history project on the SOE-FANYs.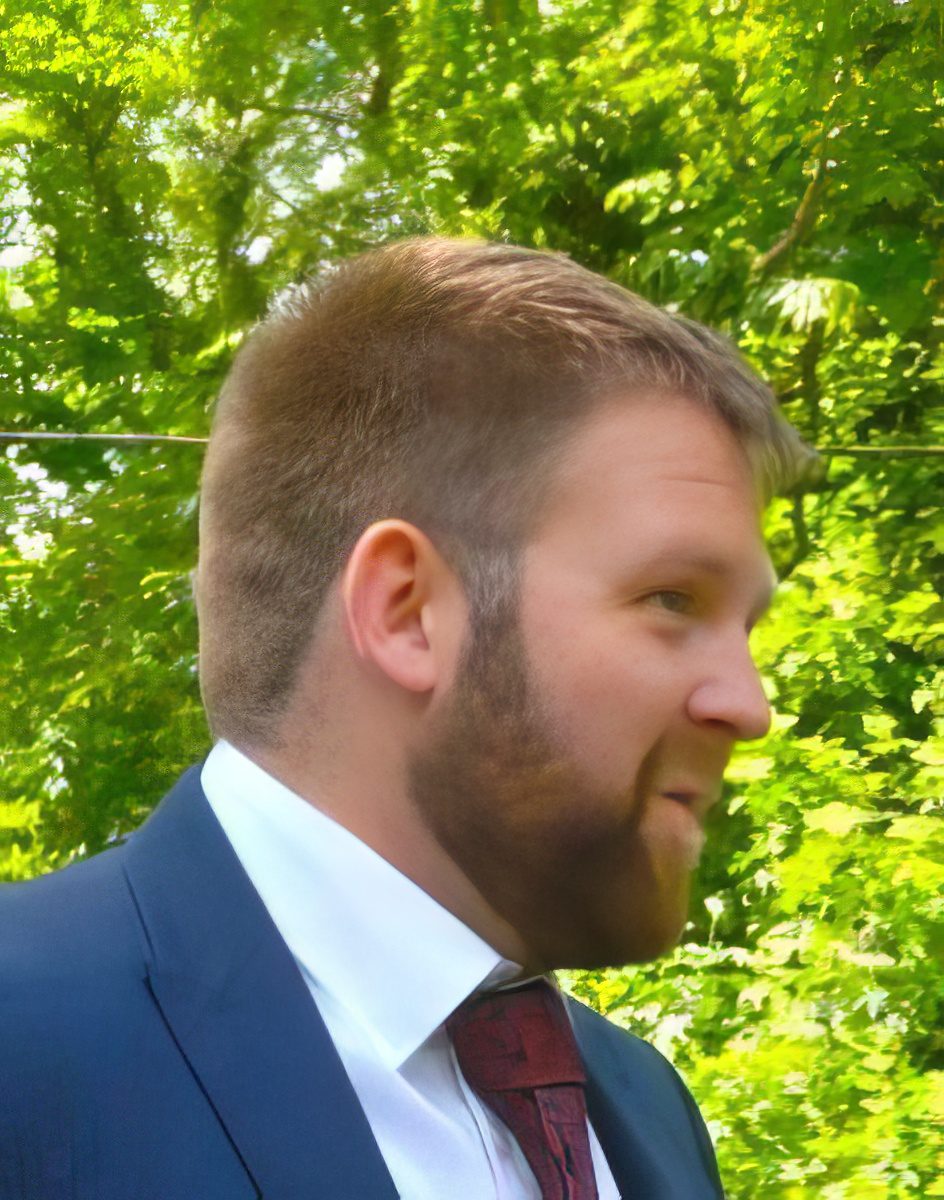 Ashley Barnett – Treasurer Trustee
(and Projects Officer)
Ashley was born in Hammersmith, London and has since lived in Surrey for over twenty years.
He was elected as both Treasurer and Trustee in April 2023, following an initial period volunteering as the charity's Projects Officer, a role which he still holds.
His interest in military history grew throughout his school years, while exploring the subject through reading, attending events, playing computer games [which gives an indicator of his relative youth among the Trustees...] et al. The next chapter involved numerous battlefield tours across the globe, including Kohima, El Alamein, the Falklands, Stalingrad, South Africa and many more.
For his day job, Ashley is a Fellow of the Association of Chartered Certified Accountants (FCCA), holds a First Class Honours in Applied Accounting (BSc (Hons)) through Oxford Brookes University, and is currently working towards becoming a member of the Chartered Management Institute (CMI).  His career has provided him with skills which he is able to contribute towards the charity, particularly when applying for funding for projects, or maintaining the charity's finances.