A mainstay of our aim to inspire others with the stories of WW2's 'secret war' participants involves passing our knowledge to present-day military and cadet units. This can be either through in-person lectures or via Zoom online presentations. We are always open to enquiries and can provide references for our work to date which has included tours with and lectures to special forces, special operations and intelligence units of the British Army and the Royal Air Force.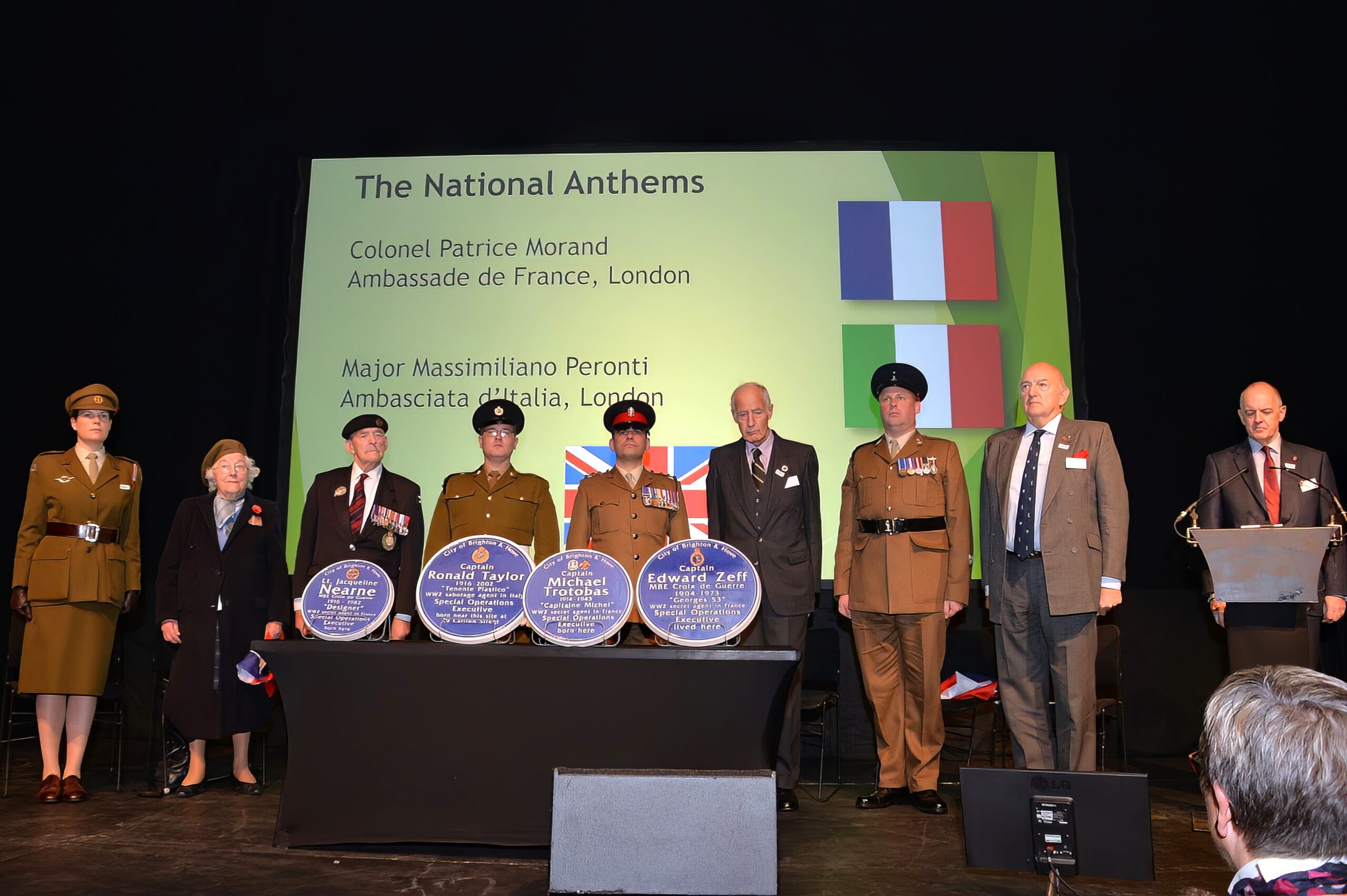 A Brighton-based ceremony unveiling four Secret WW2 plaques, produced with the support of the University of Sussex. Participants included veterans and serving military.
Whenever possible, we have involved surviving veterans and/or their family in such contact.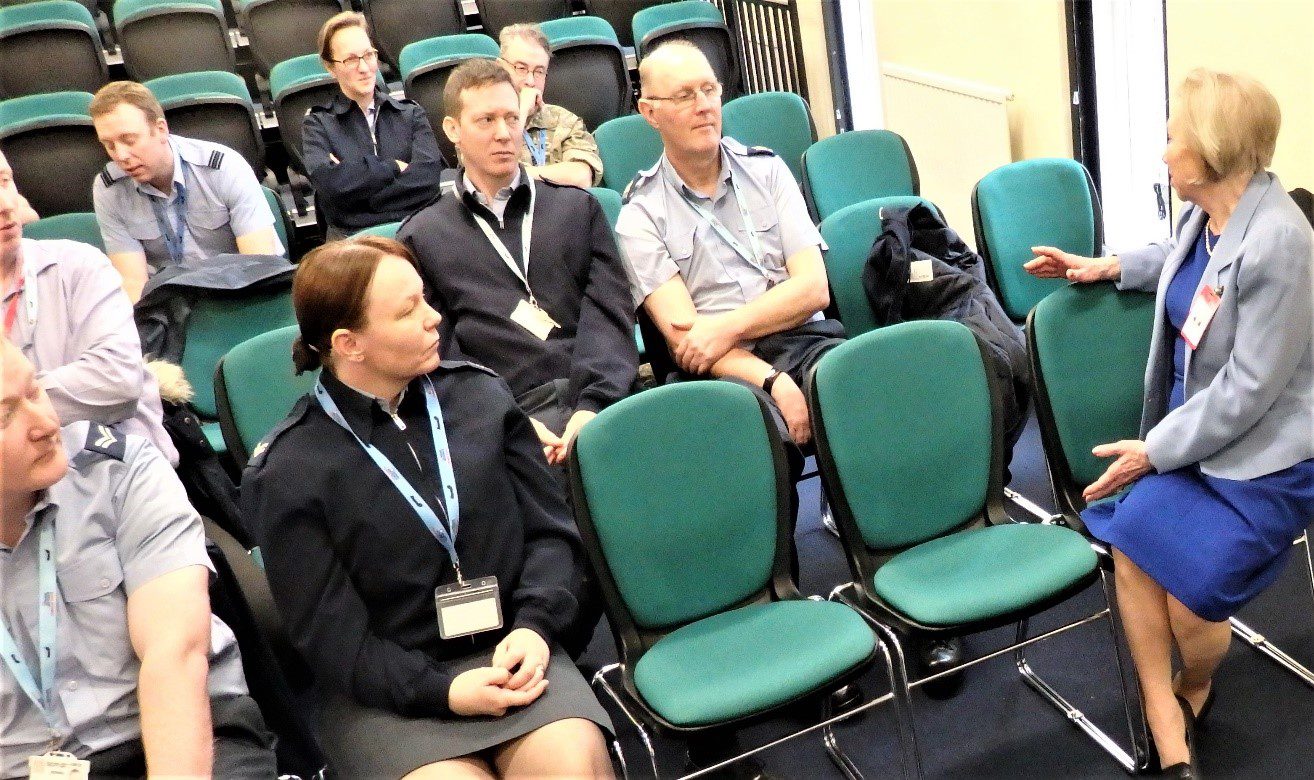 Yvette Pitt, daughter of wartime agent Yvonne Cormeau of F Section, SOE, taking part in a presentation to personnel at RAF Odiham in Hampshire.
We regularly engage with the London-based Defence Attaché teams of the embassies and High Commissions of other nations. This can be especially relevant where these countries were former participants in the 'secret war' – no matter whether allied or enemy. Our charity's experts are also available to answer questions from, and provide assistance to, UK overseas embassies.