15th-19th May 2023 – on the trail of SOE's Jedburgh teams and SOE agents in Brittany.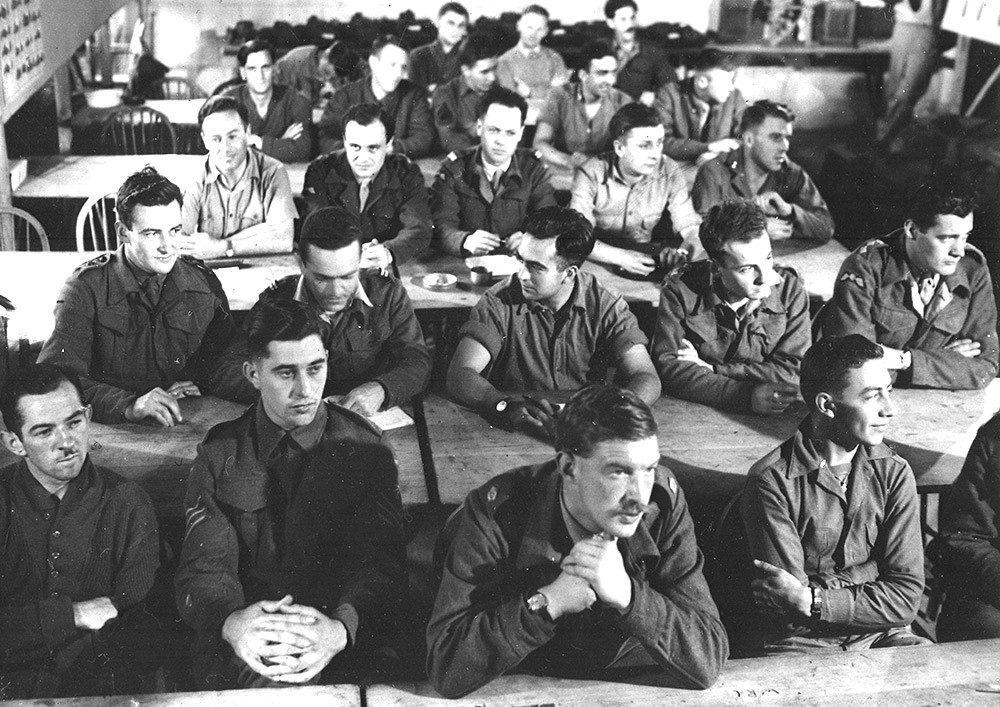 Paul McCue undertook another (second this year) trip, with serving personnel, in preparation for a British Army unit's Battlefield Study Tour. The tour took in the trails of Teams FREDERICK and FRANCIS, F Section Agent André Hue (pictured below left and soon to be the subject of a SECRET WW2 blue plaque on his former home in Chichester, West Sussex). Hue's jump suit (pictured), along with a good selection of Resistance, SOE and SAS memorabilia and artefacts was seen in the excellent Resistance museum at Saint-Marcel: Musée de la Résistance en Bretagne à Saint-Marcel (56) (musee-resistance-bretagne.com)
We only slightly detoured to locate this spot where 28-year-old Corporal Émile Bouetard of the 4th (French) SAS was killed at 0040 hrs on 6th June 1944 as part of SAS OPERATION DINGSON​. The position is marked as Croix Bouetard on Google maps, close to the hamlet of Le Haliguen (red pin below), 2 kms from Plumelec. Further details in French can be found here.
A further stop was to study OPERATION CHARIOT – the Combined Operations raid on Saint-Nazaire in March 1942. The location is very well signposted by seven illustrated information boards in French and English and is further enhanced by the nearby memorial and a backdrop of the German U-boat pens which are little-changed. A museum also covers the latter.
While in the Saint-Nazaire area, the opportunity was taken to see the little-visited graves of Muriel Byck and Stanisław Makowski, two of the SOE F Section agents who were originally buried in Romorantin- Lanthenay (see separate News item), but then re-interred, side by side in the first two graves of the CWGC cemetery at Pornic, some 350 kms west from where they originally lay.