17th July 2023 – unveiling of a SECRET WW2 blue plaque, funded by the Gerry Holdsworth Special Forces Charitable Trust, honouring
Lt-Colonel André Hue
French resistance, SOE F Section, Far East Jedburgh, postwar Parachute Regiment and SIS/MI6 officer.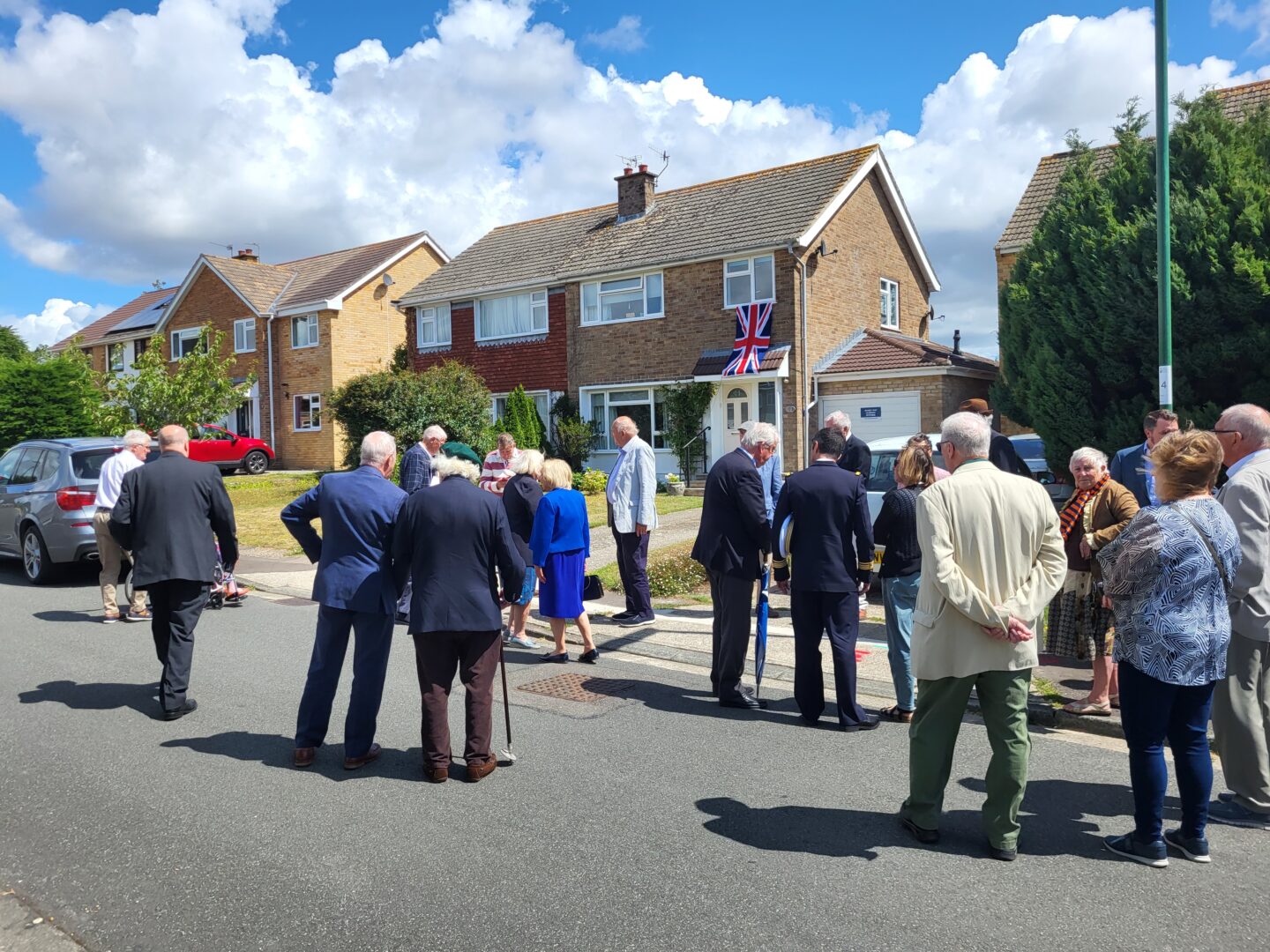 A SECRET WW2 initiative, generously funded by the Gerry Holdsworth Special Forces Charitable Trust.
Grateful thanks to: Gordon and Jackie Rees for agreeing to host the plaque; Lt-Commander Mathieu Kuhn of the French Navy (representing the Embassy of France); Nikki Bennett, (daughter of André Hue), the Bennett family and friends including Lt-Colonel (ret'd) Ewan Southby-Tailyour. It would not have been possible without our helpers on the day – Carol Browne, Ian Titman and Joy Hanauer –  and a big pat on the back to Trevor Butterworth, long-term subscribed Friend of SECRET WW2, from whom the project originated.
For more details, sign up (see below) for our next, free, quarterly newsletter, By The Light Of The Moon – out by 31st August 2023.