Professor Harry Roderick "Rod" Kedward, historian,
born 26 March 1937; died 29 April 2023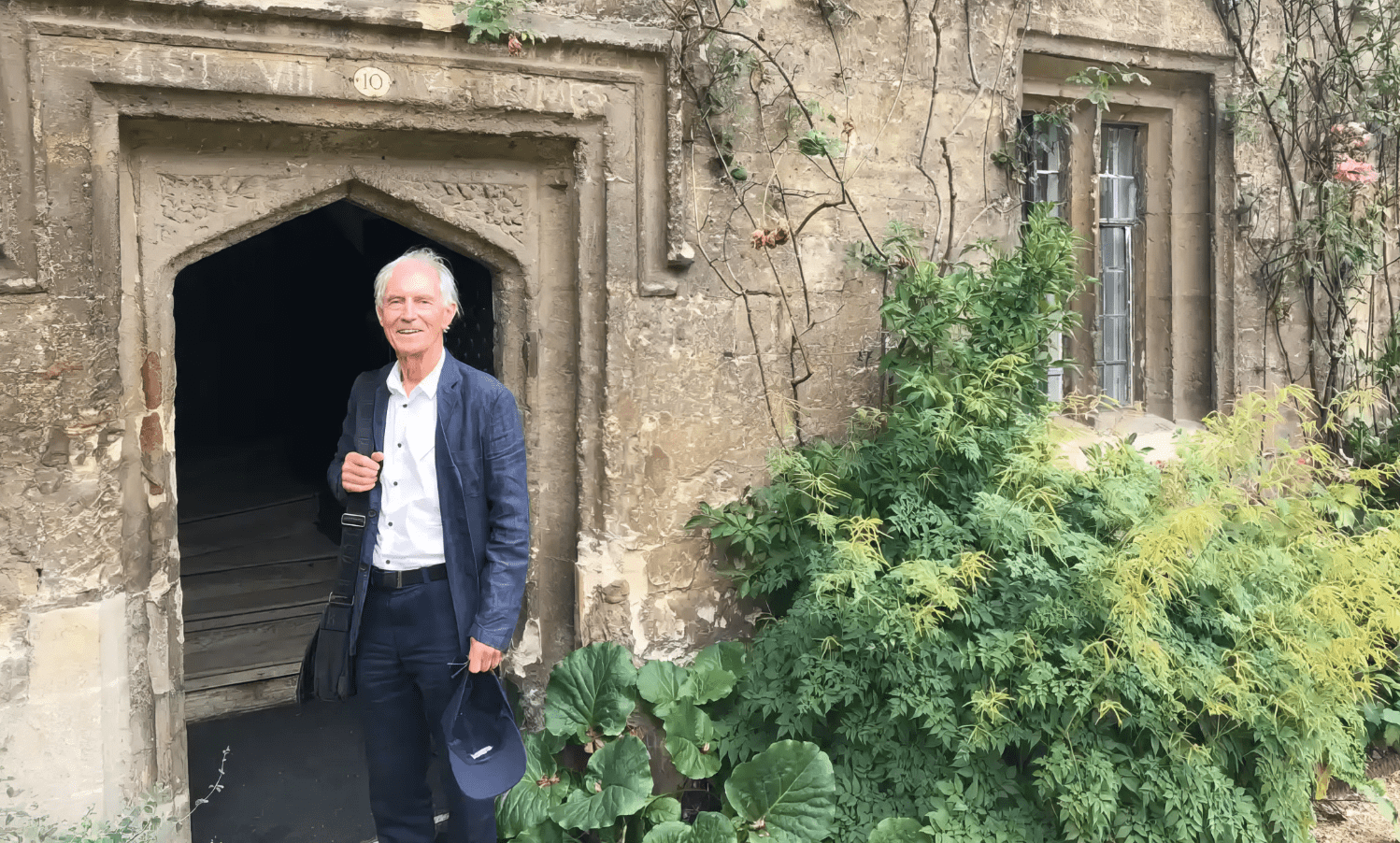 SECRET WW2 Chair, Louisa Russell and Executive Trustee Paul McCue, joined by SECRET WW2 Friend Suzanne Hodgart, attended the life celebration/memorial held by Rod's family at The Attenborough Centre, University of Sussex. Also present was Professor Hanna Diamond, who penned Rod's obituary in The Guardian, part of which is repeated below:
Through his books Resistance in Vichy France (1978), In Search of the Maquis (1993) and The French Resistance and its Legacy (2022), the historian Rod Kedward, who has died aged 86, transformed understanding of rural France under Nazi occupation during the second world war. His general history, La Vie en Bleu: France and the French Since 1900 (2005), also attracted a wide readership and the conferences he organised in 1984 and 1994 at the University of Sussex on Resistance and Liberation in France turbo-charged the field.
Born in Hawkhurst, Kent, Rod was the younger son of the Rev Neville Kedward, a Methodist minister, and Nancy (nee Judge), a drama teacher. He was educated at Kingswood school in Bath, and studied history at Worcester College, Oxford. As a postgraduate student at St Antony's College, he moved into French history and France became his preferred destination for holidays and sabbaticals. His love of France, its people and its provincial richness marks all his work.
In 1962, the historian Asa Briggs, vice-chancellor of the University of Sussex, invited Kedward to join what was the first of the new universities as lecturer in history. He thrived on the excitement of this new, "plate-glass" interdisciplinary university just outside Brighton, which caught the momentum of the 60s. He remained at Sussex, promoted in 1991 to professor of history, until his retirement in 2002.
Generous with his time, Kedward offered encouragement to generations of scholars. He was a charismatic and engaging speaker, whose students would applaud his lectures. Colleagues and former students became firm friends.
An active Labour party member with anarchist sympathies, Kedward campaigned against repression of all kinds. In the early 70s, he wrote for the alternative newspaper Brighton Voice, about issues including squatting, anti-racism, individual rights and tenants' protests. In 1973-74, he participated in the Larzac farmers' battle against the extension of a military base in south-west France and supported the movement to recognise the Occitan language of southern France and its border region.
Unusually for a British historian of France, Kedward's work was translated and admired by the French. In 1994, In Search of the Maquis was awarded the Philippe Viannay prize for an outstanding contribution to the history of resistance and, in 2011, he was made a commandeur dans l'Ordre des Palmes Academiques for services to French culture.
In 2014, Kedward realised his ambition to link the French resistance to other resistance organisations, such as the civil rights movement, the anti-apartheid movement and dissidence in communist eastern Europe, with the creation of the Archive of Resistance Testimony at Sussex University. Kedward was also prominent in the Secret World War Two Learning Network, which commemorates British heroes of the Special Operations Executive.
Family was central to Kedward's life. In 1965, he married Carol Wimbleton, who survives him, along with their children, Josh and Jess, and grandchildren, Isabella, Niamh, Lucien and Rufus.
 Harry Roderick Kedward, historian, born 26 March 1937; died 29 April 2023.
The full obituary can be seen here: Rod Kedward obituary | History | The Guardian
Courtesy of Guardian News & Media Ltd.