Annual Commemoration of Five Agents of F Section, SOE,
listed on the Monument aux Morts, Romorantin-Lanthenay, France.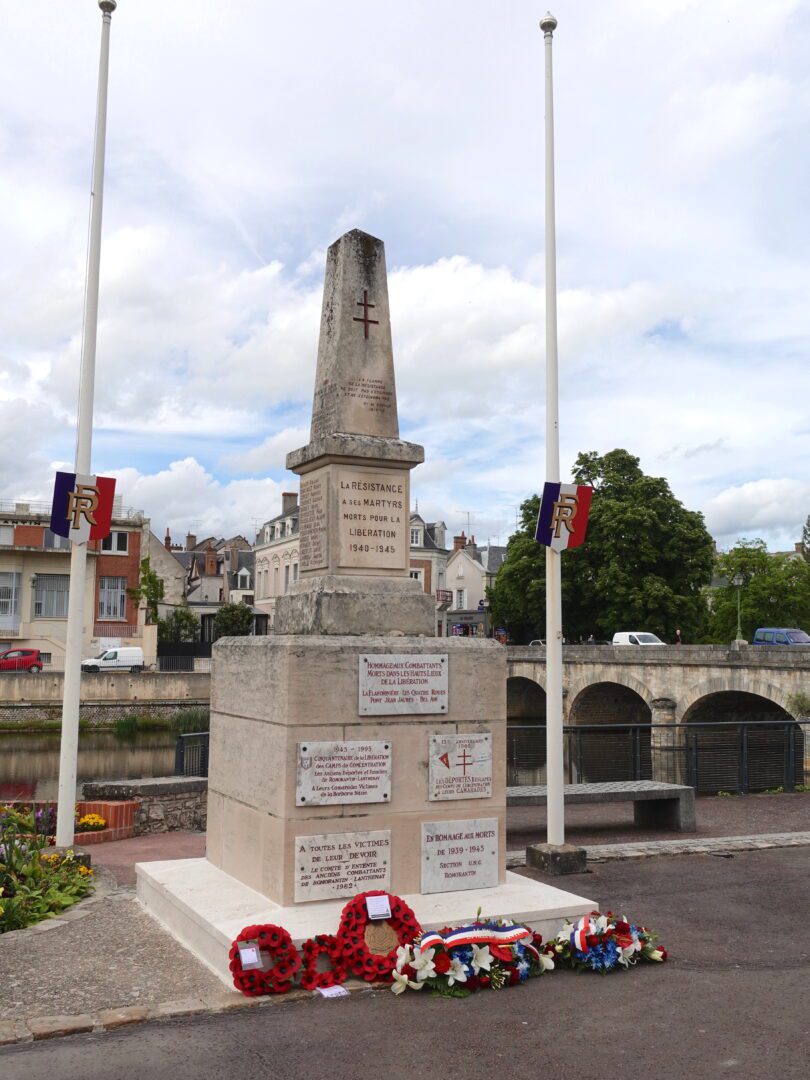 Organised by the Mairie de Romorantin-Lanthenay and our partner organisation Libre Résistance, the ceremony honours five F Section agents listed on the local Monument aux Morts: Muriel Byck, Ken (John) Macalister, Stanisław Makowski, Frank Pickersgill and Yvonne Rudellat (left to right, below).
A SECRET WW2 wreath was placed by our supporter Joan Munden, a distant cousin of Lilian Rolfe of F Section, pictured below with husband Ray. Col (Ret'd) Nick Fox, Friend and volunteer of SECRET WW2, led the Libre Résistance contingent, being a committeer member of LR.
More details are available by subscribing to our free quarterly newsletter – By The Light of the Moon.
Photos: Paul McCue and Cécile Coolen.