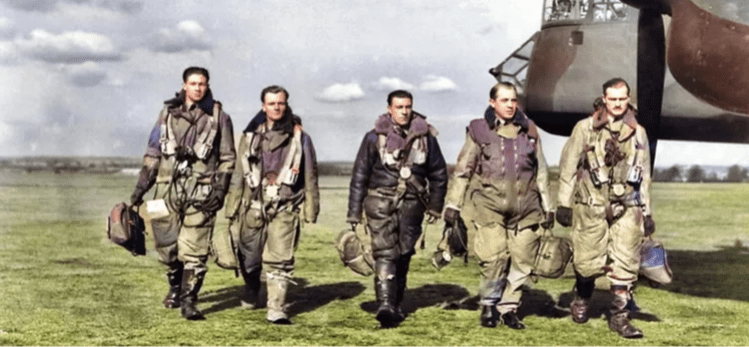 Flight Sergeant Arthur Stokes DFM – 
'An Invaluable Asset to the Squadron'
The following tribute comes from supporter Steve Stokes (and his son, Graeme), with thanks to Carol Browne, Information Officer for The SWW2LN and Paul McCue, Trustee. Steve is the cousin of F/S Stokes.
F/S Stokes was a WOP/AG (Wireless Operator/Gunner) on 138 (Special Duties) Squadron, based at RAF Tempsford and responsible for dropping agents, arms and supplies to resistance forces in occupied Europe.
A Tribute to 551369 Flight Sergeant Arthur Stokes, DFM.
Arthur was born to Jennie Louisa Stokes on Thursday 18th November 1920, at 182 Grove Street, Liverpool.
He enlisted in the Royal Air Force on Tuesday 19th January 1937, aged 16 years and 3 months.
He was decorated with the Distinguished Flying Medal (DFM) by His Majesty King George VI at Buckingham Palace on Friday 26th September 1941.
His medal came with the words:
'This N.C.O. has completed 40 operational flights as First Wireless Operator. He joined the squadron on 13th September 1939, and was posted to No. 19 O.T.U. on the 14th. November 1940. He has consistently displayed exceptional keenness and technical ability of the highest order. His enthusiasm and capacity for operational work has been an inspiration and example to all other Wireless Operators. He was an invaluable asset to the squadron'.
The award of the DFM was published in The London Gazette dated 17th January 1941.
After an initial tour with 102 Squadron, Arthur saw service as a Wireless Operator/Air Gunner with 138 (Special Duties) Squadron, RAF Tempsford, Bedfordshire.
One of his operations was the famous OPERATION GUNNERSIDE, the dropping of saboteurs to destroy the Norsk Hydro heavy water plant (crucial for the German atomic bomb project) at Vemork in German-occupied Norway.
Arthur was killed in Action on Sunday 14th March 1943 when, on OPERATION BRONZE to Czechoslovakia to drop two S.O.E. (Special Operations Executive) agents into an enemy occupied country, Halifax BB281, NF-O crashed near Munich, Germany.
Arthur lies at rest in Durnbach War Cemetery, Bad Tolz, Germany.
Steve adds the further details of Arthur's service:
Arthur served with 'B' Flight, 102 Squadron at RAF Driffield (East Yorkshire) and then RAF Leeming (North Yorkshire) from 11th September 1939 until 5th November 1940. His first operational sortie was on 26th February 1940 to bomb Cologne, with Pilot McArthur in command of the aircraft.
During his service with 102 Squadron, Arthur flew with Pilot Officer (Leonard) Cheshire, who described him as "the best wireless operator in the squadron" in his biography 'No Passing Glory', (pages 104 & 105).
Arthur completed his tour of operations on 11th January 1942 and after volunteering for further operational flying, was posted to 'B' Flight, 138 (Special Duties) Squadron at RAF Stradishall (Suffolk) where he began flying with Pilot Officer 'Bunny' Rymills, until 138 (SD) Squadron relocated to RAF Tempsford (Bedfordshire). Arthur flew with Pilot Officer Rymills until 31st October 1942 and from 19th December 1942 was under the command of Squadron Leader (Christopher) Gibson, until they were posted missing on 14th March 1943 whilst engaged on Operation BRONZE over Czechoslovakia.
During his RAF career, until his death aged just 22 years and 5 months, Arthur flew a total of 1,245 hours, with 578 hours on operations over enemy occupied territories.
Arthur flew with two of the most celebrated pilots of the Second World War.
Photo credits: Steve Stokes and Paul McCue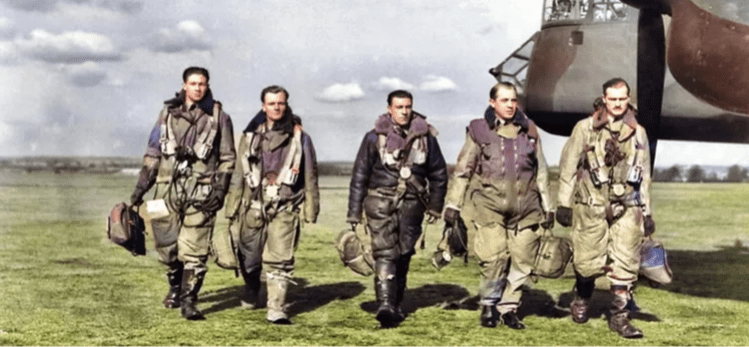 Arthur (second from left) and his fellow crew members with their Armstrong Whitworth Whitley bomber, pictured before his service at RAF Tempsford.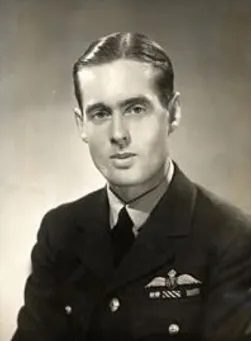 Leonard Cheshire VC, OM, DSO and two bars, DFC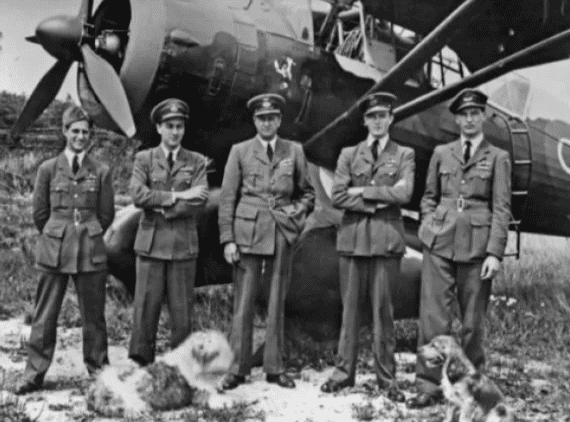 Above extreme right)Flt Lt Frank 'Bunny' Rymills DFC and bar, DFM.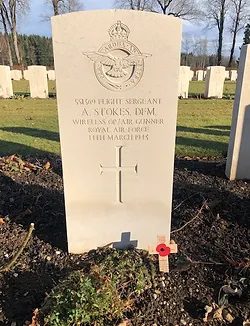 FLIGHT SERGEANT ARTHUR STOKES DFM WE REMEMBER HIM.